Media assets can be uploaded from ASTODI to stock sites with a single click. This significantly speeds up the process compared to traditional uploads. The feature is only available in our Custom package. We use FTP technology for uploading, the subscription includes 50 GB of upload. Users can also use their proxy calculation allowance for FTP uploads where for every 1 TB of calculation allowance ASTODI provides an additional 50 GB of FTP uploads. Additional 50 GB FTP upload packages can also be purchased any time for 9.90 Euro.
To upload stock sites, the media assets must be stored on cloud storage.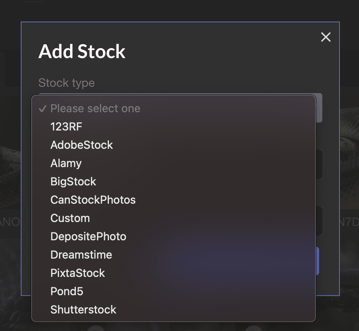 You can also add a stock site or FTP address not on the list, meaning that you can export files to other sites or external FTP sites.